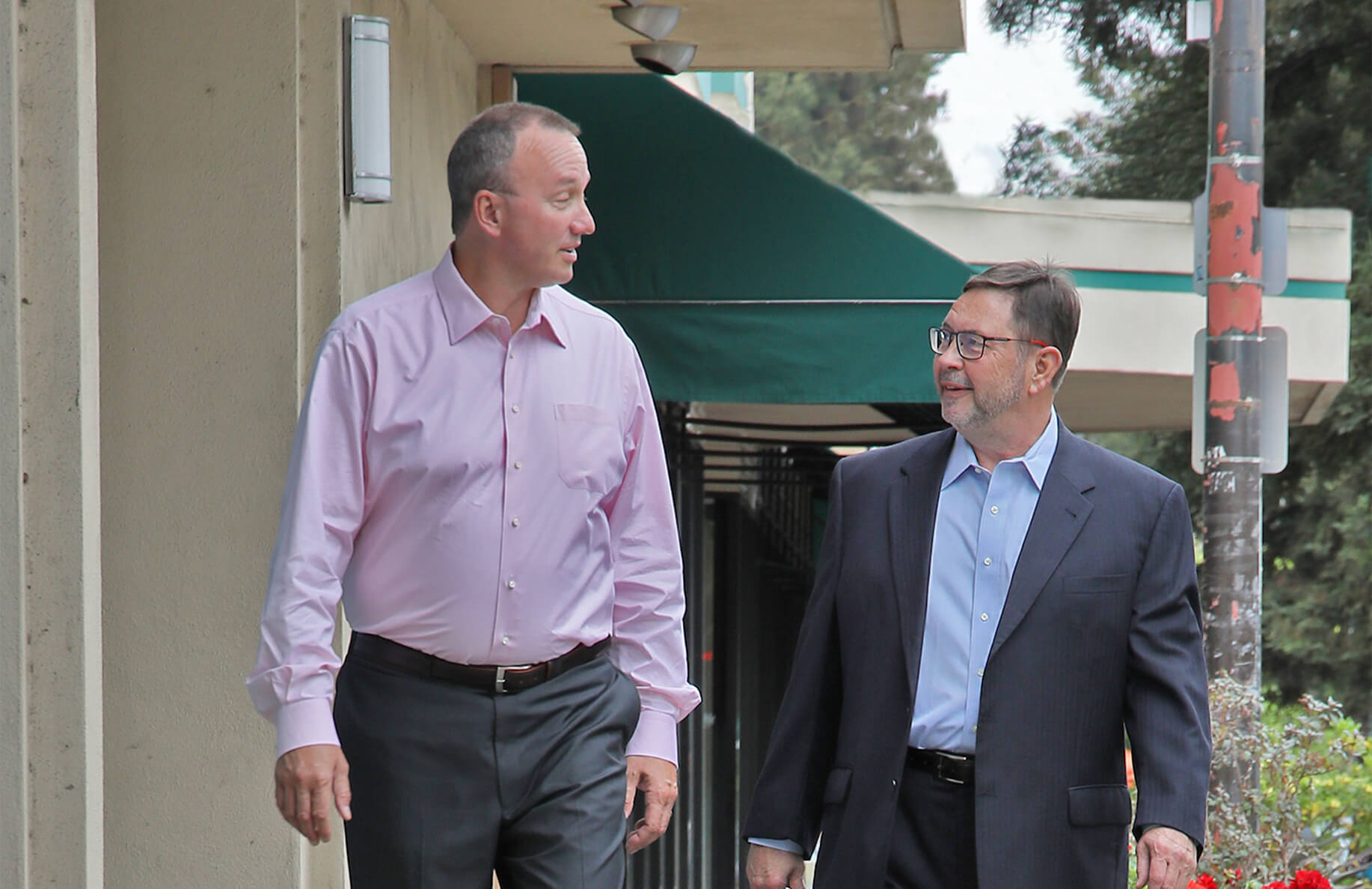 DEMANDING JUSTICE FOR INJURED INDIVIDUALS.
Brian and Charlie take pride in solving your legal problem. We will handle your case to a successful conclusion.
Assisting people injured in catastrophic accidents
Enforcing the civil rights of our unprotected citizens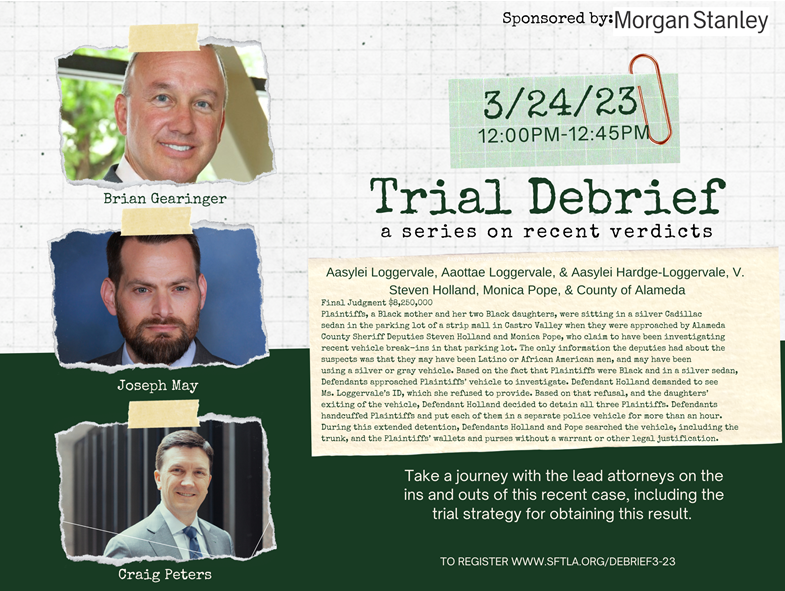 March 17, 2023
Brian Gearinger was invited to speak to the San Francisco Trial Lawyers Association, along with his co-counsel Joseph May and Craig Peters, about their recent $8.25m verdict in a federal civil rights trial. Together, Brian, Joseph, and Craig imposed justice on an unwilling County of Alameda on behalf of their clients who were victims of racial profiling.