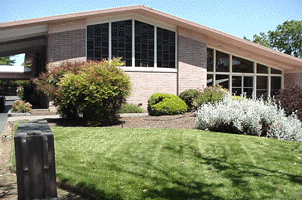 Brian Gearinger, principal of the Gearinger Law Group, has good news to report. In sum, he was part of a two-person team that obtained a verdict for $312,892.
As told by Brian:
Long story short, Michelle Neumann is a long time plaintiff's employment attorney, and she shares office space in my building.
In March, she approached me about joining her as co-counsel in an age discrimination trial set for May 4.
Our client was a then 71-year old woman who was fired after 13 years of employment, and told by the 70 something year old owner, "we are going in a different direction … with younger people." The younger co-owner immediately interrupted and said, "we simply are going in a different direction." At deposition and trial, both co-owners denied making or hearing this statement.
At the April 5, Mandatory Settlement Conference, Plaintiff made a bottom line demand of $250,000, inclusive of attorney's fees.
Defendant countered with an offer of $50,000, inclusive of attorney's fees. Settlement never was discussed again.
Michelle and I put together a focus group on the Sunday before trial, and gained valuable insights into the strengths and weaknesses of our case.
We showed up for the trial call on Friday, May 4 before Judge René Chouteau. He delights in presiding over jury trials and, at the same time, he has not forgotten what it is like to stand in front of the bench and put on a case. So, it was a pleasant experience as far as jury trials go.
The following Tuesday we picked a jury, followed by five days of witness testimony. We closed yesterday. Michelle did the closing on liability, then I did the closing on damages. Michelle did the rebuttal, which was excellent.
The jury started deliberating at 11:30am. I was picking my 11-year old son from school when I got the call that the jury had a verdict.
I met Michelle in the parking lot, and we both questioned whether the jury had deliberated long enough to reach a verdict in Plaintiff's favor. We took a deep breath and went into the courtroom.
While we were waiting for defense counsel to arrive, I had the pleasure of introducing my son to the judge.
The jury came back in. Were they looking at us? Were they avoiding looking at us? My mind was racing.
The clerk read the answer to the first question "was plaintiff's age a substantial motivating reason for Defendant's decision?", "Yes" and I breathed a sigh of relief. Next, the jury proceeded to thread the liability needle that Michelle had argued in her closing. Finally, the jury awarded the exact amount of past and future lost earnings that I had argued in my closing.
The best part was when our client cried tears of joy in the parking lot. Without waiving attorney-client privilege, our client told us: "I am so grateful to you and Michelle. I was determined to stand up for myself and terrified. The most gratifying response from a juror is that he absolutely believed me."
And, that my friends, is why we do what we do.